Founded by Ravi Shankar, PM Skills specialises in providing project management PRINCE2, Scrum Master, PRINCE2 Agile and PMP training courses both online and class room at Australia, New Zealand and internationally.
Our courses provide a range of theoretical and practical skills, equally suited to individuals or organisations. Our classroom courses are customised to individual needs as we formerly assess the performance of every delegate 4 times a day on an average and provide tailored coaching and guidance to ensure optimal results and success.
Our Online courses are being used by hundreds of professionals and it has study guides including video tutorials, podcasts, interactive case studies, glossary, crossword, phone App, chapter tests, evaluation tests and sample papers.
Our courses are developed in-house with a dedicated team of experts to produce quality learning that is engaging interactive and flexible according to the needs of the client. You can be assured that the quality of HSRS Global's learning solutions rates as one of the highest in the industry
About Ravi Shankar, Lead Trainer and Director
Ravi has 20 years of experience and a track record of success in delivering complex projects for small and large organisations in Australia. He is an APMG accredited PRINCE2, PRINCE2 Agile, SCRUM Master, PMP and Business case Writing - Trainer for many years and he has trained hundreds of professionals and received excellent feedback such as "Since Ravi shares many live scenarios, it makes us easier to understand . He is an excellent coach". He has given many public speeches on project management at various forums as well.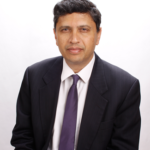 An enjoyable and rewarding learning experience
Ravi enjoys training and makes the course more interactive than a lecture. He wants delegates to learn and implement at their respective work places and score highest score in their exams. He assesses the progress of each individual and provides tailored coaching and guidance to ensure optimal results and success. He makes the learning experience enjoyable as well as rewarding. He has an MBA degree from Deakin University, and he has certificates on PRINCE2, PRINCE2 Agile, PMP, SCRUM Master, SCRUM Product Owner, SCRUM Developer, MSP, and P3O
For all enquiries, call Melbourne 1300 79 29 07 or email support@pmskills.com.au
If you're interested in PM Skills training courses in Australia, please click here. We provide skilled consultants to manage your projects end to end. Our consultants are well trained and have many years of experience in the industry. We take responsibility and accountability for the outcome of your projects.